What Happens to Home Prices After a Hurricane Like Michael?
Posted by Miller Admin on Friday, October 19, 2018 at 11:53 AM
By Miller Admin / October 19, 2018
Comment
Real Estate After a Hurricane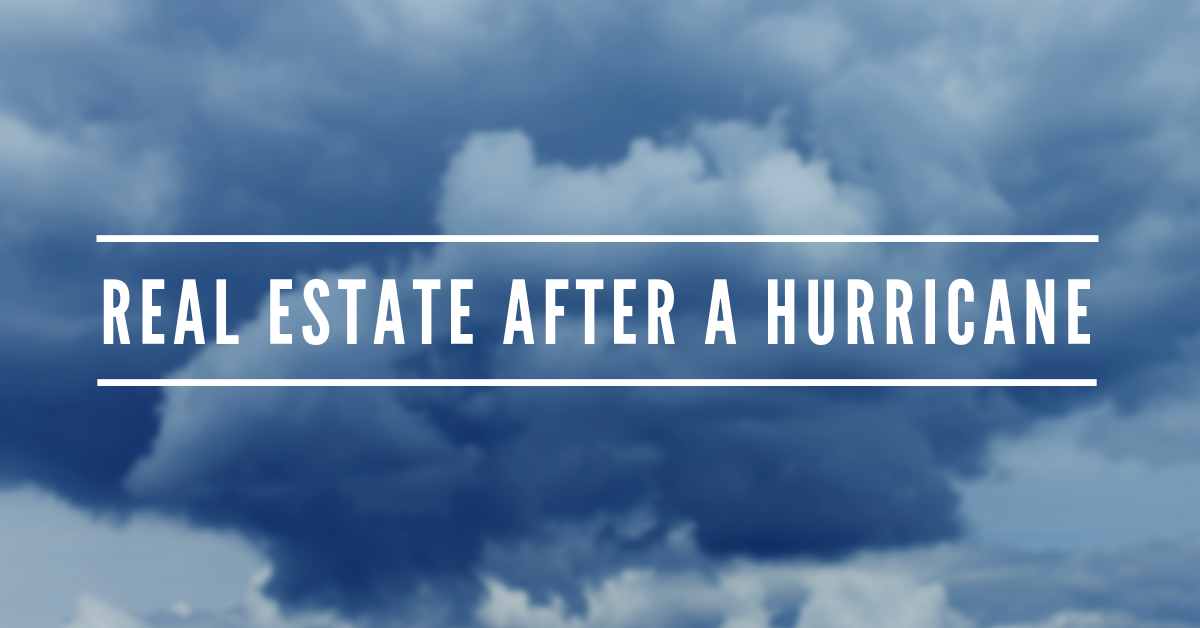 How Real Estate Prices in Hurricane Prone Areas like Panama City Beach Continue to Rise.
One thing many homeowners will notice after a hurricane or other natural disaster is investors interested in buying damaged homes to rehabilitate or flip will saturate the market. In the case of Panama City Beach, the natural beauty will still continue to attract investors, vacationers, and regular home buyers because of its proximity to water. No matter what the property condition, the area will still offer tourism, commerce, and recreational activities.
Real Estate Investors Flock In
Often flippers and real estate investors are drawn to hurricane areas like bees to honey. These investors are looking for homeowners who do not want to tackle the repairs themselves or sellers who just want to move on.
They do this, because they are very aware that historically, property values increase after a major natural disaster.
These property investors will change the material age of the devastated area. In essence, the homes will have some similarities to a new property. Once repaired, you have a home that has a new roof, new flooring potentially new appliances and new counter-tops. The structures may be built with new building codes, improved safety features, and updated appliances and other cosmetic features.
Home Buyers After a Storm
Hurricanes historically have deterred buyers from demand of beachfront homes for sale. Real estate in areas that are often hit by hurricanes, fires, or other natural disasters still sell when they are in a desirable location. In 2010, 123.3 million people, or 39 percent of the nation's population lived in counties directly on the shoreline.
Home buyers seem to be willing to accept the hazards of living in certain areas because of the natural beauty and the lifestyle benefits. They have weighed the pros and cons and the risks and rewards, and they still have chosen to buy a home in a particular area or neighborhood.
Selling a Home After a Hurricane
Because of the limited housing after a hurricane, the homes left in good condition will become desirable for families that need to find somewhere to buy. People who are looking to sell a home may find buyers quicker and the buyers will have fewer conditions because of the shrinking real estate market. In some cases, this can lead to a bidding war on high and dry homes.
Most homes are purchased with a mortgage and when getting a mortgage on a property, the home must be appraised. To get a particular home's value, an appraiser will use "comps" or recently sold properties that are similar. Because home prices generally go up quickly, it becomes somewhat expected to see appraisals fall short of the sales price. This can limit some home purchasers to make up the difference in the homes sales price and the appraised value with cash.
The Long Term Effects to Real Estate
After a devastating such as Michael, we see a huge influx of insurance money as well as federal and state money. These funds help to rebuild the Panhandle's infrastructure and historically have provided some insulation from the ebb and flow of nation-wide real estate trends. Expect to see improvements in many of the roads, public piers, retail stores and of course, the housing inventory.
It Can Be Hard to See
Many of the effects of Michael are terrible. Many families have lost their homes, some people have lost everything they own and needless to say...the loss of life is horrific.
After any natural disaster, it is hard to believe that there could be any benefits. Neighborhoods recover, properties are rebuilt, and businesses get back on track. Many families and companies choose to leave the area, but this allows new people and new processes to come in, and this is the ebb and flow of Panama City Beach communities. Panama City Beaches extend over 25 miles. This means there is plenty of sand and sun for families, businesses, and trade. It brings a quality of life that no hurricane can stop.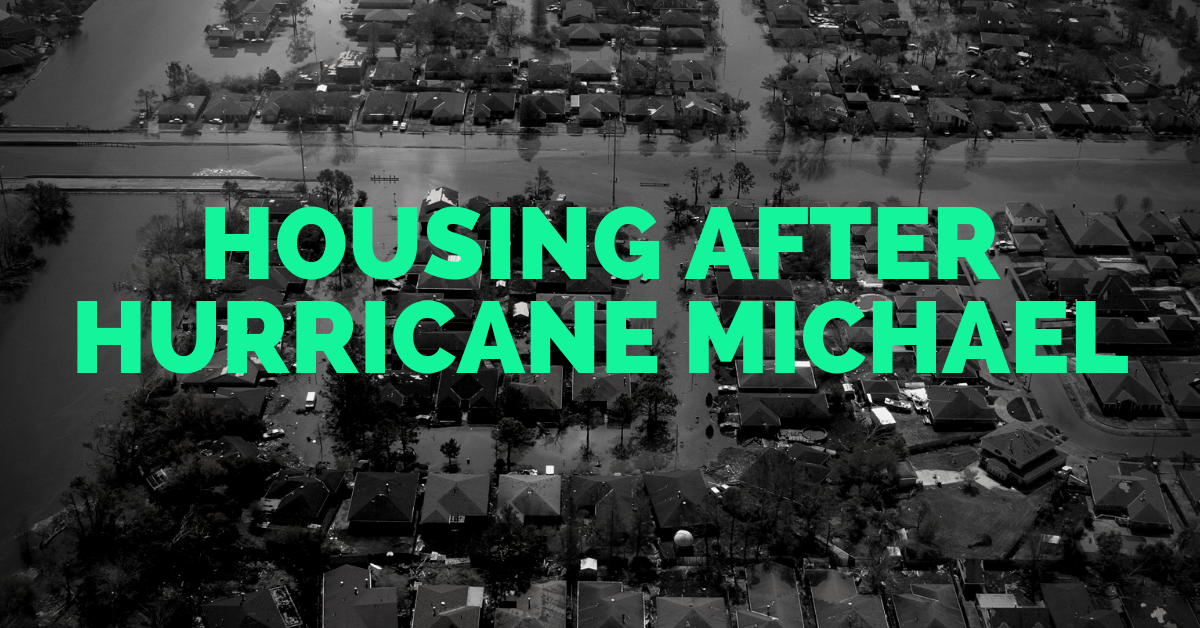 Panama City Drives Recovery
Panama City Beach will be the driving force behind much of the Florida Panhandle's rebuilding process. Panama City Beach will still have transportation, fishing, and the boating trade to rely on. In addition to outdoor activities, the area is also be reinvesting in healthcare, technology, and education. Traditional businesses will recover, and new trades, insurance companies, and rehabilitation centers will get the opportunity to highlight their skills.
Where to Go From Here
Homeowners and buyers will undoubtedly have questions after the hurricane. Be sure to seek the advice of a professional Panama City Beach Realtor, as the market will be in flux for a while. It can still be an excellent opportunity for home sellers, buyers, and investors in Panama City Beach.