Understanding Homeowners Insurance
Posted by Miller Admin on Monday, February 25, 2019 at 6:06 PM
By Miller Admin / February 25, 2019
Comment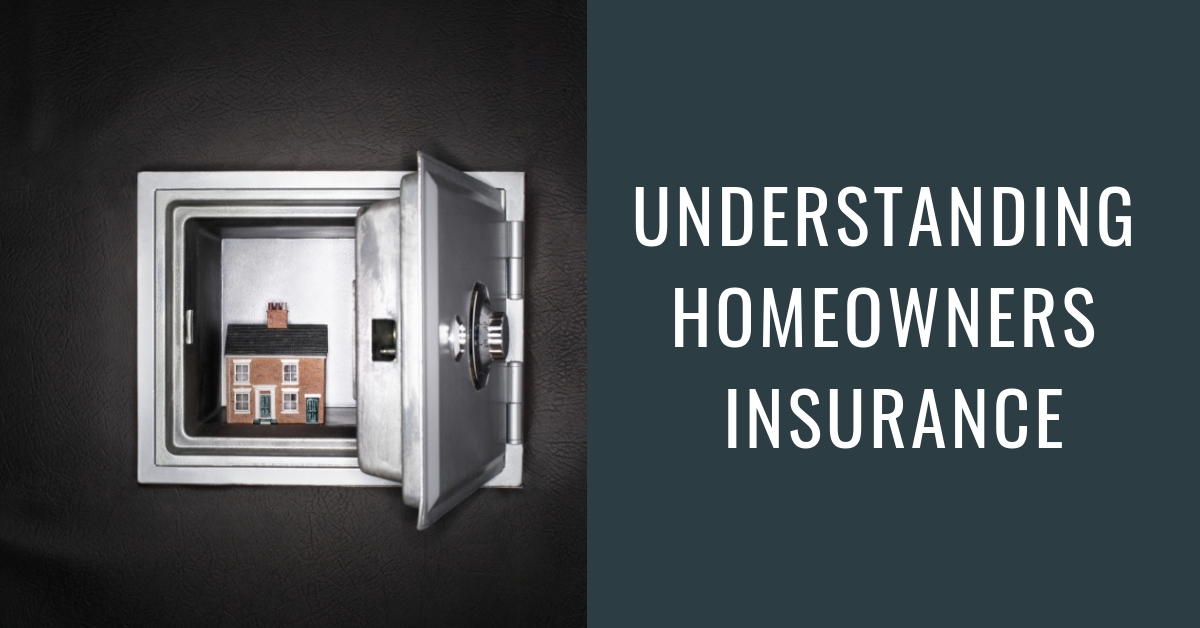 Homeowners Insurance And How To Understand It
A home is most likely the biggest investment most of us will ever make and it's important to protect that investment. Having the right, or wrong, insurance coverage could make the difference between being able to rebuild or not. Here is some valuable information that can help in traversing the world of homeowner insurance.
Minimum Coverage
Minimum coverage is calculated on a home's estimated replacement cost. Although it's difficult to predict what the exact cost will be, a qualified appraiser can help determine these estimated values to ensure there is enough coverage to account for future and unforeseen circumstances.
Market Value vs. Replacement Cost
Market value is the cost of a home on the open real estate market. In most cases, the market value includes land or other buildings on the property. Replacement cost coverage is how much it would be to repair or replace the entire home as a total loss. This amount has to be estimated because it is something that may happen in the future.
Replacement Cost Estimate
A general contractor or appraiser is the best qualified person to determine replacement costs. Estimates will include the home's finished features like architectural details or unique building materials, upgrades, basements, square footage add-ons, custom moldings and windows, and any other unique features of the home.
Keep Insurance Coverage Current
Improvements or upgrades could increase the estimated replacement cost. Keeping a policy up to date will ensure that there is sufficient coverage.
Severe weather and major catastrophes can increase the overall demand and cost for labor and materials. Update home insurance coverage each year to keep up with the changing economy.
Replacement cost estimates are primarily influenced by supply and demand for labor and materials. Knowing the current market conditions can be beneficial in keeping home insurance coverage at 100 percent of a home's estimated replacement cost.
Homeowner's Insurance pays only if the loss is caused by an event that the policy covers. If the damage is due to flooding and the policy doesn't cover floods, then the company won't pay for the loss.
Here are most of the basics that are covered by homeowners policies:
Dwelling. Pays for damage to the main structure or house and to any structures attached to the house. Replaceable items include damage to Plumbing and lighting fixtures, electrical wiring, central heating and air-conditioning systems.

Other Structures. Pays for damage freestanding structures on the property such as fences, tool sheds, a separate garage, a guest house and any other structures on the property not attached to the house.

Personal Property. Reimburses the value of personal possessions. This includes furniture, electronics, appliances and clothing.

Personal Liability. Covers financial loss if found legally responsible for injuries or damages to someone else.

Medical Payments. Pays medical bills for people hurt on the property or hurt by any pets or other animals on the property.
Homeowners who have a good understanding of the value of their home and it's contents are better able to navigate the waters of homeowner insurance quotes and a professional can ensure that you are getting the right homeowner's insurance coverage to protect your home and property.
For more information about real estate insurance or buying and selling homes, contact your local Realtor.