Planning An Estate Sale For Beginners
Posted by Miller Admin on Wednesday, March 13, 2019 at 1:37 PM
By Miller Admin / March 13, 2019
Comment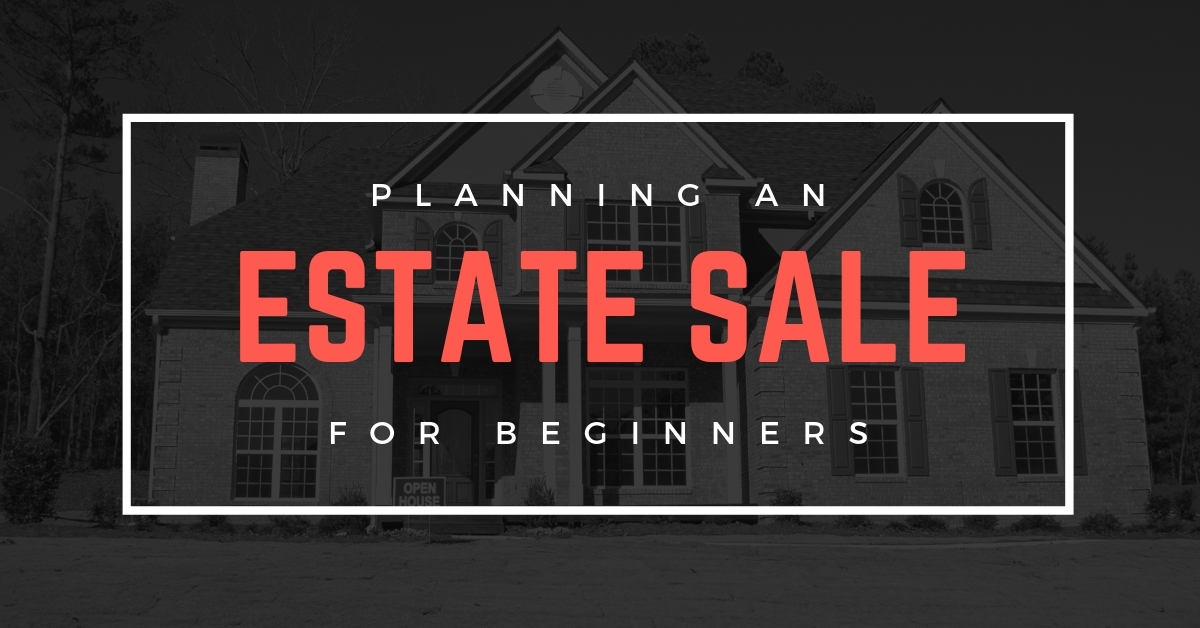 Estate Sale For Beginners
An estate sale is a process of liquidating personal property/belongings. They are usually held after a major life event such as divorce, decision to downsize, bankruptcy, a major move or a death.
Preparing for an estate liquidation is a lot of work, especially if it is done without a professional. Consulting with a Realtor can help answer any questions you might have about your estate sale.
Making Adequate Time
Putting on an estate sale is no small undertaking. The first thing to make sure of is that a family member or yourself will have adequate time set aside in your schedule to prepare. Depending on how many items will be in the sale, plan on it taking a month or more to prepare.
Setting A Date
Most estate sales take place for three days. Consider dates that don't coincide with major holidays or local events. Check the weather. Good or bad weather can affect the number of people who attend.
Sorting The Merchandise
Sorting is essential. Go through the entire house including the drawers, closets, attics, basements, storage rooms, cupboards, outdoor sheds, and off-site storage sites. Sort items to sell and to keep.
Repairing And Cleaning
Most merchandise can most likely be sold as is, however, others might require repairing and/or cleaning. Don't hesitate to improve the state of the items as it can make them more valuable.
Pricing The Merchandise
Pricing merchandise correctly requires research. Consider hiring an appraiser to help price the more valuable collectibles and antiques. Selling such items at an auction will ensure the best price. Prices for vintage, antique or barely used items can be researched through price guides, the library or online. Sites like Ruby Lane, eBay, or 1st Dibs may also be helpful.
Displaying Items
Take time to organize the items for sale. Kitchenware should be in the kitchen and bedding items on top of the beds. Items should be displayed in the rooms where they are used if it is possible. Small merchandise such as jewelry or coin collections can be displayed by the checkout area for security.
Display items at the center or along the perimeter of each room with plenty of space around the items so they don't appear cluttered. This will create order in the sale venue and ensure that the process goes smoothly.
Marketing The Estate Sale
Marketing is crucial if people are going to show up the day of the estate sale. Put ads in local classified ads and public announcement sections. Use online resources such as Craigslist and social media sites like Facebook. There are also special estate sale companies you can use.
Take pictures of each item from several angles to use for marketing. Consider hiring a professional photographer to get the highest quality pictures.
Securing The Merchandise
Security is a high priority. Hiring security professionals or asking volunteers to keep watch on the items will help to avoid thefts.
Handling The Leftovers
Have a plan in place to deal with items that are not sold. One way is to donate them to people who might need them. Most cities have services like Volunteers of America (VOA), veterans association and homeless shelters that have pickup options and/or drop off sites.
For more information about estate sales and how to prepare or manage them, contact your local real estate agent.