Millennials In Today's Real Estate Market
Posted by Miller Admin on Thursday, May 9, 2019 at 4:25 PM
By Miller Admin / May 9, 2019
Comment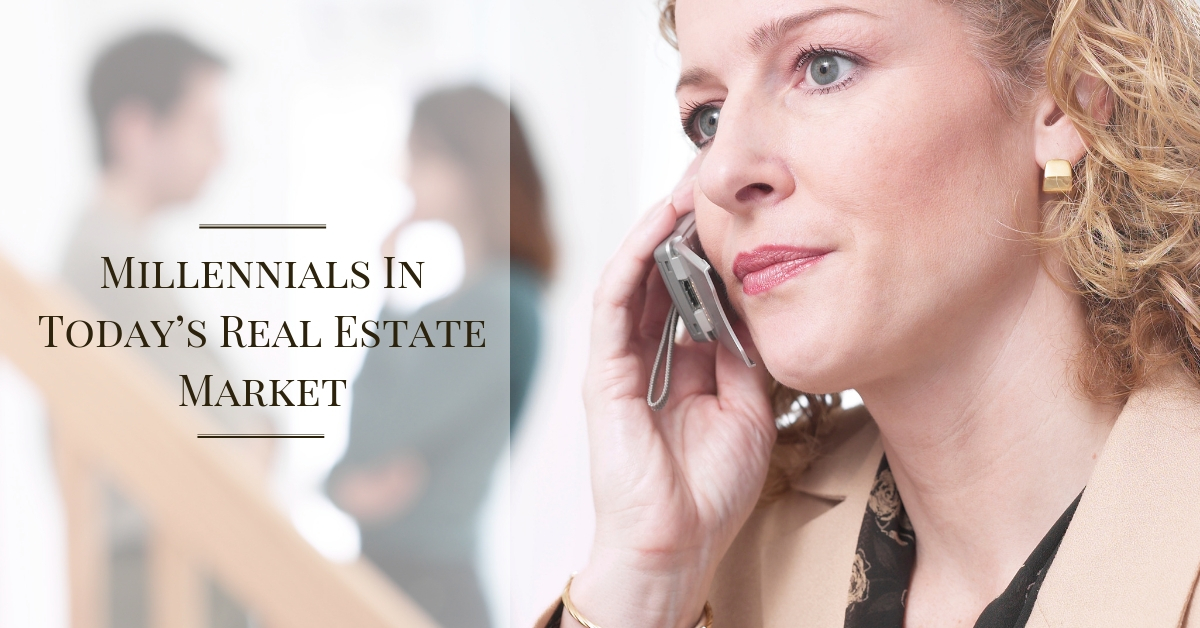 Why Millennials Are Huge Players in Today's Real Estate Market
People born between 1980 and 1998 want to own a house. These professional workers are seeing an average annual income of nearly $90,000. If you are a current home seller or property investor, then you probably see or understand this trend.

Today, people use Google to search the web to find a real estate website. Access to photos and online research is crucial to decision making and finding a good real estate agent for people younger than 40 years old. This generation is more than ready and willing to do what it takes including rehabbing to get a good home price.
They are not deterred by increasing interest rates or low inventory levels. Higher rental prices make home ownership an appealing option, especially when owning a home near work is on the table.
Best Year For Millennial Home Buying Is 2020
Forbes says turning 30 years old in 2020 will be the nudge for millennial buyers on the fence. As this generation ages, the need to purchase a house grows more intense. The younger generation is out of college and gaining wealth.
Realtor Magazine tells readers this group is going for higher value homes and giving baby boomers a run for their money. Head to head competition and bidding wars are not scaring away younger professionals and tech experts who are working on growing a family.
Millennials Are Buying Despite Increasing Prices And Interest Rates
The rising costs of home ownership do not deter the younger generation. The only change is these buyers are more likely to spend extra time shopping for deals.
They want agents who have experience and know several techniques and tips for finding the right purchase. Buyers want brokers who have a ton of connections. The chance to see a house before it hits the market is an appealing tactic for millennials.

Millennial
Buyers Will Make Up Over Half Of The Market
Dave Ramsey says this year, 45 percent of buyers will fall into the millennial category. Most of the property purchasers will be between 20 and 29 years old.
This age group accounts for the most first-time buyers at a steep 86 percent. Only half of the millennials between 30 and 39 years old will be in the market for securing their first house. With more purchasing power, the younger generation is well-equipped to handle loans in the $300,000 range.
They can bid with the silent generation, baby boomers, and Gen Xers because of innovative advances in computers and the professional workforce.
The Younger Generation Is Well Educated In Home Buying
The most important thing to note about this group of homebuyers is they know their stuff. Researching the local market reports, understanding loan rates and types, and knowing the real estate terminology, and how to negotiate are skills these buyers understand well.
Even first-time buyers understand property investment, loan securing, and flipping properties. Comparing rates and searching for a deal is routine for millennials who use mobile applications and computers fluently.
Social Media And Mobile Apps Are Fueling The Buying Surge
Social media platforms are one of the biggest trends in today's age creating the surge in millennial home purchases. These buyers are all over the Internet.
They share property photos on Instagram, follow real estate agents on Facebook, and retweet good news on Twitter. Knowing how and where to research interest rates, city specifics, employment opportunities, school districts, and home inspections is not scary for these buyers.
This age group knows computers inside and out and are capable of researching the housing market. Research is a daily part of life. Over 80 percent of the older half of millennials will find their house via apps from the mobile app store.
Millennials Want Properties Close To Work And School
Forbes says the youngest generation will continue to make up the largest portion of the property sales market for the next decade. As the younger millennials have children and need a space of their own, the group will change households and purchase larger properties until the new generation comes of age.
Proximity to work is appealing to this age group because millennials understand the value of time with social groups. Plus, staying close to home is important for many reasons including more time with friends, family access to top entertainment spots, and hip trendy night scenes.
Buying in a community means more access, and making the most of living in a popular area. Older real estate agents have to be quick to learn how to use social media marketing, computers, search engine optimization, mobile devices, CRM software, and other technical items.
Stepping up the bar from traditional advertising is important since the younger generation is fluent with all these innovations. Millennials will grow families and settle in places where they can easily access work, school, recreation, and entertainment areas. Urban areas are prime, but suburbs with the right amenities will fill up quickly.
For more information about buying, or selling a home, contact your local Realtor.