How Virtual Reality is Transforming Real Estate
Posted by Miller Admin on Wednesday, June 13, 2018 at 12:51 PM
By Miller Admin / June 13, 2018
Comment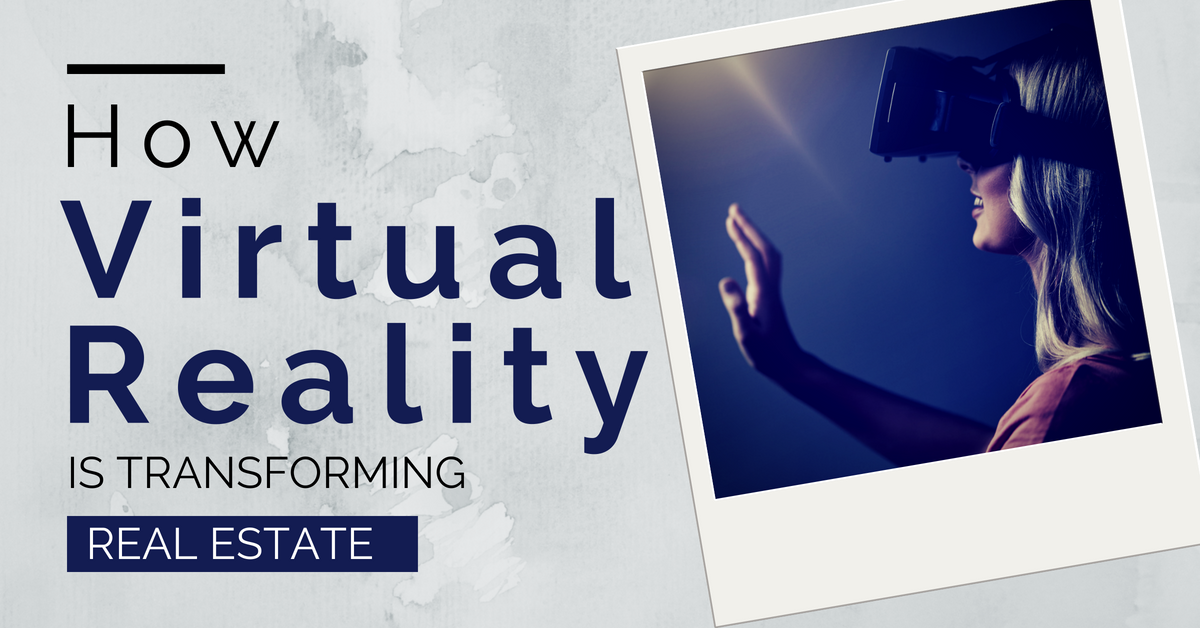 Virtual Reality is Transforming Real Estate
Technology has encroached in all areas of your life more than you have ever known. Now it is even changing the landscape of the real estate industry. You have known about virtual reality for some time now, right? It has been used to entertain people in many ways. For instance, many people have toured different countries and even deep space virtually using VR headsets. Perhaps you are one of them. With VR, it's as if you are there personally visiting different places.
Photos And 3D Models Are Passé
The real estate industry, with so much at stake, has to utilize this new real estate technology and let go of the old tech which is too bulky and cumbersome. In the past, architects and construction engineers have to create actual 3-D models of their creations in order that their clients who want to buy a home or a building would be able to properly visualize what their future homes will look like. The work involved here is too difficult and time consuming. Now, with virtual reality, architects and building engineers can build the perfect model of their creations, not only to be rightly seen, but more importantly to be immersed in. Yes, with VR, you can enter the home or the building that is actually still on the drawing board and feel that you are already inside and enjoying it. That makes the job of a real estate agent who is selling a house or any property easier and faster. And if that is not transforming, what is?
Immersion Is The Name Of The New Game
With VR, the game in the real estate industry has already changed. It is no longer just photos, drawings, 3-D models, and so forth. In fact, these old tricks of the trade are slowly being carted off in the back burner. And the culprit is virtual reality because it offers something that these old tools can never provide: immersion. With the old technology, if you want to buy a home or a building, a sales agent will give you at best a 3-D model of the home for sale. The size of that 3-D model would be about 0.10 percent of the actual size of the house. That would be comparing the size of a squash to a small pea. With the 3D model, you have a representation of what your house will look like. But you still have to visualize, using the very small scale model, how it is to live in that space. The whole process is just like visualizing what is already visualized. It's just like running in circles. But with this new real estate technology, visualization is brought up to the next level – immersion. With VR, you will not only visualize your future home, you will be able to enter it, look at its every corner in their real-size dimensions and feel and enjoy the whole place. It is also quite possible to feel the ambience of the home with VR.
The Jobs Of Real Estate Agents Will Become Easier And More Profitable
In the past, if you want to buy a home or sell a property, you would be spending a lot of time scouring for the best deal. You can now leave the past behind with VR tech. In fact, some have claimed that real estate listings have become livelier with the adoption of VR in the industry. Warbury Realty President Clelia Warburg Peters believes that augmented reality can become an important tool in the process of home buying. Real estate brokers have already been using VR to attract customers to buy properties in distant cities. She stated that buying a home usually involves the emotions. If a buyer can personalize and change things, the decision-making process will be faster. In relation to this, a New York-based augmented reality developer, Pandora Reality, creates VR tools for real estate developers and brokers who are showing their clients the potential of unfinished spaces. Its head of the operations in the United States, Alper Guler believes that Realtors could utilize this new VR real estate technology to hold the attention of their clients. He thinks that buying a home is usually a very long process. But a real estate agent can keep his clients engaged by using virtual reality instead of linking him to a website.
Full Walkthrough Is Now Possible
Virtual Xperience is using 3-D modeling to enable VR headsets to provide a full walkthrough in a property that is still being developed or being constructed. This system is useful to investors who are constructing a new office space or condo unit. They can start selling the property even before a shovel hits the ground. They are also utilizing Real Time Options which enables the customization of lighting conditions, furnishing, materials and color palettes. This will help potential buyers in visualizing and personalizing the still unbuilt spaces. Included in the basic package offered by Virtual Xperience are 3-D Walkthroughs and 2-D images. The property is brought to life by a 3-D flythrough video which is also included in the package. Clients are also assisted in the sales process, beginning with their mobile devices through the package's multiple deliverables.
VR Tech Is Also Encroaching On The Construction Industry
Virtual reality tech is also making inroads on the construction industry. One example is Turner Construction. This company has developed its own augmented reality software. With this software, the project managers will be provided with hands-free access to the company's documents while they are working on-site. The company's investment in VR tech is estimated to range from $75,000 to $100,000 between 2011 and 2012. Around that much amount was spent since VR sets are very expensive at that time. In the recent past, the company has plowed in an additional $50,000 to develop virtual models of a cancer clinic in New Jersey which is still under construction.
VR Still Has Lots Of Potential
Industry insiders believe that virtual reality tech will affect everyone involved in the real estate industry. The bottom line is faster sales that ensure more profit to investors and developers and full satisfaction to buyers. If a property sells quicker and the clients are fully satisfied with their properties, there will be more and more growth in the industry. As virtual reality tech advances even more, it will make it more difficult for home and real estate property buyers to distinguish what is real from what is just augmented reality. When clients can't tell the difference between the computer-generated graphics and the actual thing, the real estate industry may have found an important key in selling homes easier and faster.