How to Buy a Home with Bad Credit
Posted by Miller Admin on Friday, June 29, 2018 at 3:03 PM
By Miller Admin / June 29, 2018
Comment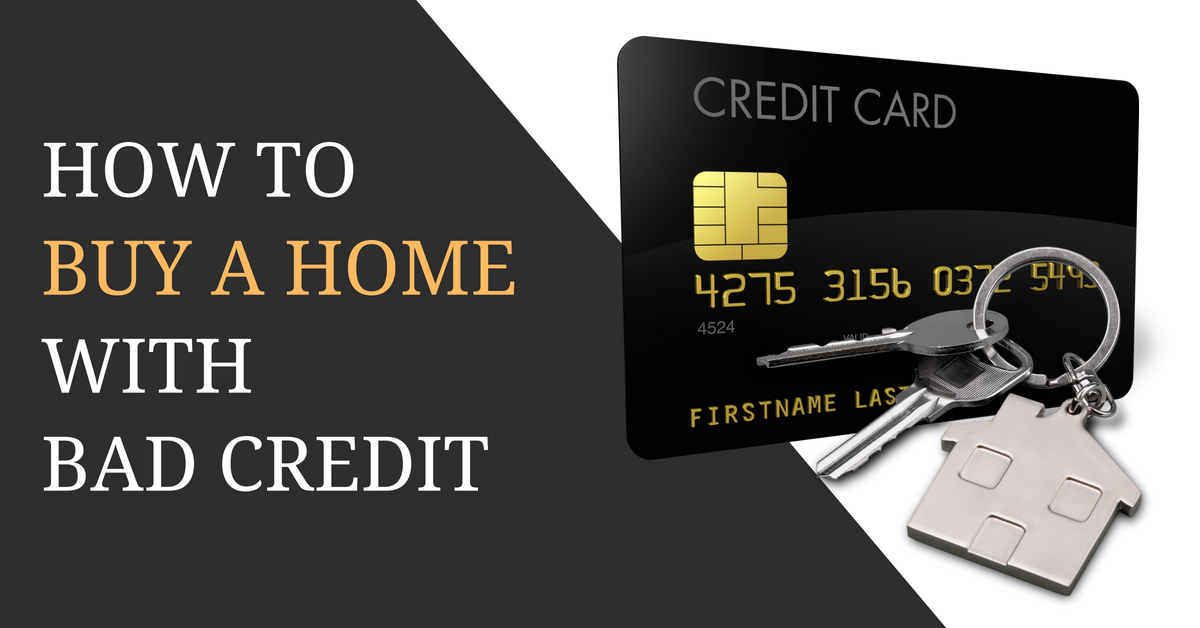 Buying a Home with Bad Credit
Buying a home will be one of the biggest decisions you will ever make in your life. However, it's imperative to point out that you will be facing a big hurdle if you have a low credit score.
Lenders are well-known for being reluctant to giving home loans to people with bad credit. In some instances, a real estate agent will not work with you if you don't have a pre-approval letter from a lender.
A poor credit score can pose a challenge, but we will take a look at a several solid options that can help you become a homeowner. The options listed below can help you buy a home, but they will not work if you don't use them.
Raise Your Credit Score
This is a no-brainer. Raising your credit score will put you in a better position to qualify for a home loan. Increasing your credit score by 60 points can put you in the driver's seat to get a loan.
Find the credit rebuilding strategies that can increase your credit score within several weeks. Paying your bills on time, disputing negative items, and paying down your credit card balances are three simple ways of raising your credit score.
You should consider getting help from a credit repair company if you are not comfortable with using credit repair strategies on your own. You will not have any difficulty with finding dozens of credit repair companies listed within the yellow pages of your telephone book.
You can also find tons of them with the help of your favorite search engine. Make certain the prospective credit repair company is certified and has credible references.
Seller Financing
Seller financing is not a bad way to go if you are not a good candidate for banks, credit unions, and mortgage companies. Seller financing is where the home seller creates a private mortgage.
You become the borrower and the home owner becomes the bank. You make monthly payments to the home owner on time, and the home becomes yours once the total balance is paid off. Pitch the seller financing option to the home owner if you really want the house. If they are ready to sell, they may be open to carrying the note.
Seller financing is an extremely creative way of becoming a homeowner. You will be dealing directly with the homeowner. Seller financing comes with less paperwork and flexible terms. Please keep in mind that the interest rate may be a little higher. Despite a higher interest rate, seller financing is a great option if you have bad credit or no credit.
Private Mortgage Lenders
Private mortgage lenders enjoy extending loans to consumers with low credit scores. Private mortgage lenders are not as strict as conventional lenders, but their loans come with higher interest rates.
In most cases, you will be dealing with a double-digit interest rate. You can find private mortgage lenders in the yellow pages and the internet. You can also find them with the help of an experienced Realtor or mortgage broker.
Make a Larger Down Payment
Making a larger down payment can increase your chances of getting approved for a home loan. Some lenders will finance borrowers with bad credit if they come to the closing table with 20% of the sale price. A larger down payment lowers the lender's risk, and it shows the lender that you are serious. There's an old saying, "Cash is king."
Find a Co-Signer
Getting turned down for a home loan can be extremely frustrating for anyone. Consider finding a co-signer for a home loan. A family member or close friend may be open to being a co-signer for your loan.
Your potential co-signer needs to understand that they will be responsible for taking care of your loan if you fall behind on your payments. You may be going out on the limb with this option, but it's worth a try.
Locate Small Banks That Hold Their Own Portfolios
Many lenders around today take part in the secondary mortgage market. They sell home loans to interested parties. However, some small banks keep loan portfolios.
This gives small banks a chance to offer loans with more flexible terms, and they are able to work with consumers with lower credit scores. You may be a prime candidate for a mortgage from a small bank in your town or city.
A simple inquiry or consultation with a lending officer at the bank will help you find out if you will be approved. It's also important to mention that you may be able to negotiate favorable terms with the lending officer. Small banks have a good reputation for going out of their way to please their customers.
FHA Loan
A Federal Housing Administration (FHA) Loan is ideal for consumers with marginal and poor credit. For example, a 580 score may get you the keys to your new home if you can make the down payment. You must come up with more than ten percent of the home price if your beacon score is lower than 580.
This will be your down payment on your new home. Is your credit score higher than 580? If so, you will only be required to pay at least 3.5% of the total home cost. As you can see, an FHA Loan is a viable option for anyone with bad credit.
Buying a new home can be an exciting experience for anyone. A low credit score will make it more difficult for you to become a homeowner, but you have options at your disposal. The options listed above have helped thousands buy a new home. There's no reason why one of them cannot help you buy a home.