How Driverless Cars Will Affect Real Estate
Posted by Miller Admin on Monday, June 18, 2018 at 4:48 PM
By Miller Admin / June 18, 2018
Comment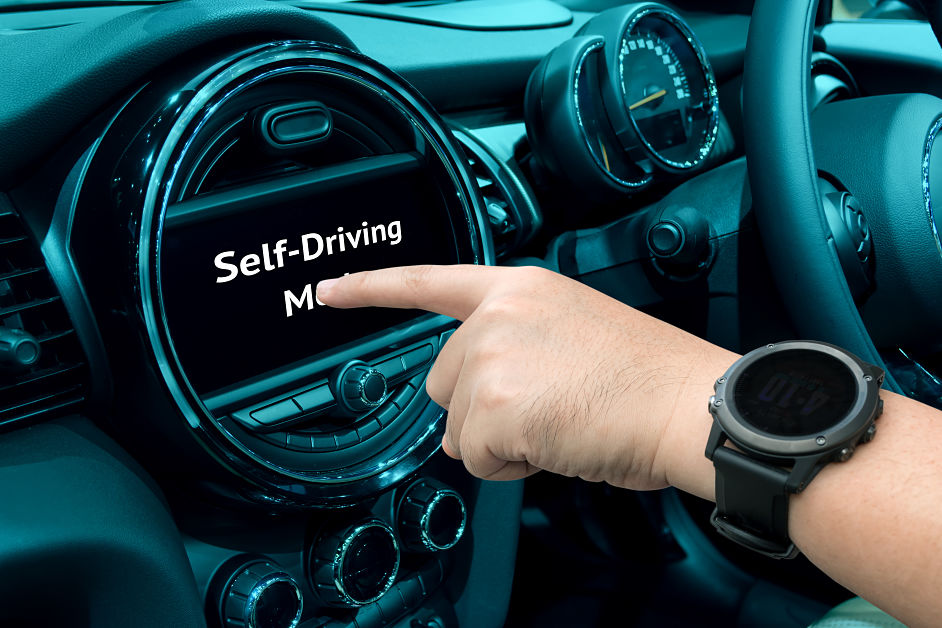 How Driverless Cars Are Affecting Real Estate
Transportation and property have been closely linked since the beginning of time. Throughout all history, the prices of real estate have been driven largely by the development in the transportation industry. This close relationship will be tested with the arrival of the driverless cars. How will the real estate industry be affected with the mainstreaming of autonomous cars? These modern vehicles are already purring their engines on the horizon. They are poised to impact everything in their way – including the real estate industry. Here are the things we could expect if autonomous cars continue their advance.
Cost of construction will drop
Since transportation is closely tied-in with the delivery of goods and materials, with the mainstreaming of driverless cars, it is expected that constructions costs will dramatically drop. With the reduction of the cost in building structures, the values of properties will also have a corresponding drop. Driverless vehicles will enable workers in the construction industry to concentrate their activities on other building tasks. This will come at a time when there will be an increase in demand for new residential housing construction. Because of the impact of autonomous vehicles on the real estate industry, it will take some time before prices of real estate properties will start to appreciate again.
There will be fewer gas stations
There are some predictions that say there will be fewer gas stations when autonomous cars are accepted into the mainstream. This will leave existing gas stations free to be reclaimed for other real estate purposes. Records indicate that there are about 125,000 gas stations in prime real estate in the United States. They will no longer serve their original purpose and will be a target for those who can think of other ways to monetize them. New real estate technology must be prepared for the coming of driverless cars, one that will have a driverless feature in its system. There is already one such project being envisioned in Orange County Great Park in preparation for this event. It is a proposed community where there will be a self-operated and self-contained autonomous car system.
New Neighborhoods Will Rise
The driverless car will also open up new neighborhoods. Outlying areas which were ignored before will be the focus of development because of the disruptive nature of driverless cars. This will offer great relief to all the masses of commuters who are spending massive amounts of time travelling to and fro every day. According to the estimates reported by Moovel Lab, a research group of Daimler AG, in New York City alone, parking covers an amount of space equal to two Central Parks. If there are no spaces for car parks in London, it would have free space that is equivalent to five Hyde Parks. That amount of open space could be used to house millions of its city residents. The same could be said in other major cities in different countries around the world.
Population in major cities will increase
As driverless technology influences real estate technology, density in major cities will increase. Typically, new technology will not be made available in dealerships at its launch. Driverless cars will be first introduced in ride-sharing schemes in well-mapped markets and cities. This will encourage potential buyers to prefer on-demand car service instead of buying a car outright or leasing a unit. This will result in fewer cars being parked in housing units. There will be a need for the real estate industry and the real estate agent to adjust. Parking spaces, auto dealerships and gas stations are currently classified as prime real estate. When driverless cars become mainstream they will be turned into apartments for office workers who need to live near their places of work. The process of how to buy a home will be transformed.
There will be fewer parking lots
Autonomous cars will make parking lots a thing of the past. In other words, when autonomous cars become mainstream, car parking spaces will become obsolete. Today, if you want to buy a home with a parking space, it will increase the value of the property by about 25 percent. In commercial areas, an additional 10 to 12 percent is added to the construction cost of a building if it has an underground parking space. This expense will no longer be required if autonomous cars become mainstream. There are architectural companies which are already preparing for the inevitable. They are already transforming their parking space designs for the future where driverless cars are the norm. One architectural group is already building their garage and parking spaces with horizontal floors with exteriors instead of interior ramps. In this way, they can turn the garages or parking spaces into conventional office spaces if needed. But since they are not yet mainstream, they project from four to five years for a structure with this feature to be completed.
The turnover of housing will decrease
Transportation plays a major role in our mobility and independence. In today's system of things, if seniors get older and are no longer qualified to get their driver's licenses, this will limit their mobility and could force them to leave their homes before it is really necessary. But with autonomous cars getting into the mainstream, seniors will be allowed to retain their homes, delaying their turnover. They can opt to make their homes more sustainable to their changing situations.
Focus will be given on outlying markets
Our major cities are terribly congested. Long hours of commute are the typical challenges that most office workers are facing every day. One option is to live close to your place of work. But to buy a home near the business center of a major city is next to impossible these days. As it is, many employees have to suffer torturous traffic in driving from their homes in the suburbs to their offices in the cities each working day. Autonomous cars will drastically change this situation. Driving through traffic will not be as stressful since the car is really just driving itself, with little or no human intervention. That means, you will not be doing any driving at all as you negotiate the usual traffic on your way to work. You can then spend that 'free time' to catch up on the news, or do some extra work on the side, or complete a task at the office that you left the day before. Since everyday commutes will no longer be stressful, more city workers will prefer to live in the suburbs away from the hustle and bustle of the city. That means, in the future, a real estate developer and a real estate agent will focus their mind and energies on the untapped areas that they have ignored before.