Is Hiring a Professional Moving Company Better Than Moving Yourself?
Posted by Miller Admin on Tuesday, May 29, 2018 at 3:21 PM
By Miller Admin / May 29, 2018
Comment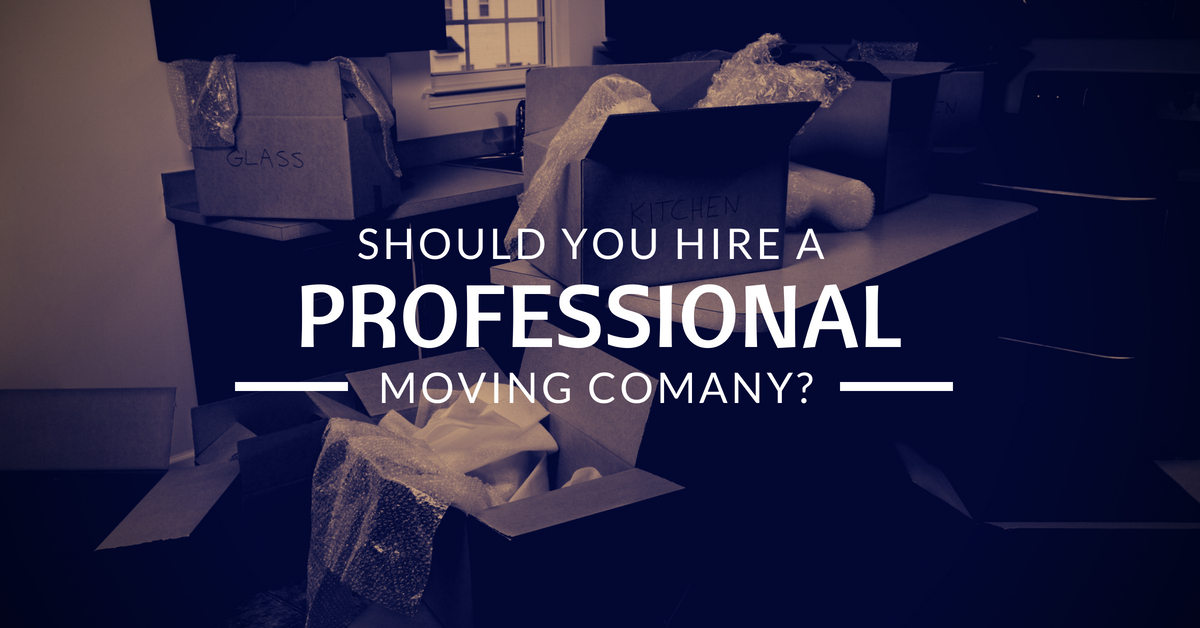 Should You Use a Professional Mover?
Whether you are buying a new home on the 30A highway or selling your family home you may be able to relate to the stress having to pack up all your belongings and get them to the new house, now might be the time to call in a professional moving company.
Realtor.com's First Time Home Buying Guide says that making the decision between a moving company and renting a truck to move yourself are two of the most common choices people have to make when moving. At first glance, renting a moving truck may seem like the best way to save money however, it's important to consider the added stress and exertion, and while the initial cost may seem like you are saving money there are many hidden costs you could be overlooking.
People look at the daily rental cost and think that they are getting a bargain but forget to include things like toll costs, the cost of fuel, packing boxes and materials, and most importantly, the cost of their time. When taken into account, renting a moving truck isn't always the best bargain.
Packing is More Challenging Than You Realize
Packing and moving a home full of stuff is labor-intensive if you decide against hiring a moving company, you are going to need some help. This means calling in favors from friends and family. If you don't have too many belongings and nothing is particularly valuable or fragile you can probably trust your friends to do the job. However, if you have a house full of irreplaceable or breakable items to transport, you might think twice before getting your friends to do the job.
Good friends are not necessarily good movers and are not insured for damages that are during a move. If your best friend drops your flat screen TV, chances are you are not going to sue them to replace it. A professional moving company can save you a lot of stress and you might even be surprised at how affordable they can be.
A professional moving company will give you a free estimate, and carefully analyze each room of the house to give you an accurate assessment of what it will cost to move you to the new house. The moving company will provide the boxes, the truck, and more importantly, the muscle.
Safely Moving Your Belongings Takes an Expert
A professional moving crew will know exactly how to pack your most precious belonging and put them carefully in the moving truck so that every piece supports the next. Each item is carefully positioned so it can not move and it allows the pieces next to it enough space to stay locked in position during the ride to the new house. Angie's List recommends hiring a moving company because provides insurance too, so if anything does accidentally break, they replace it.
A professional moving company will bring a team of experts to your home to carefully pack your belongings, load everything into the truck, and have it ready at your new home the day you close with the real estate attorney.
Advantages of Hiring a Moving Company
Here are a few reasons to hire a moving company according to MyMove.com:
Peace of Mind

Reliability

Accountability

Efficiency

No Heavy Lifting

Professional Inventory

Experience
Experience counts in moving. An experienced mover will be able to address any concerns that you have and provide a safe, fast and efficient move.
Leave the moving to the experts, says WiseBread and focus on those pressing details that are going to need to be taken care of between the day the realty contract is signed to the day of the closing. Once you get your check at closing, you simply make your way to the new residence where the moving crew has already begun unpacking your belongings for you.
Ultimately, whether or not you hire a moving company will depend on how much stuff you are moving and where you are moving. If your inventory isn't very big like the contents of a one-bedroom apartment, you and your friends will most likely be able to handle the job. If you are moving close by and can perform your move within a day, a rental truck may be the perfect choice for you.
However, if your inventory is bigger than that or your new home isn't within a one day distance, hiring a moving company who is better equipped and prepared to handle your move is probably your best choice.
Have a Real Estate Question?