Getting Your Home Ready For Sale! Quickly and Affordably!
Posted by Miller Admin on Friday, June 8, 2018 at 2:07 PM
By Miller Admin / June 8, 2018
Comment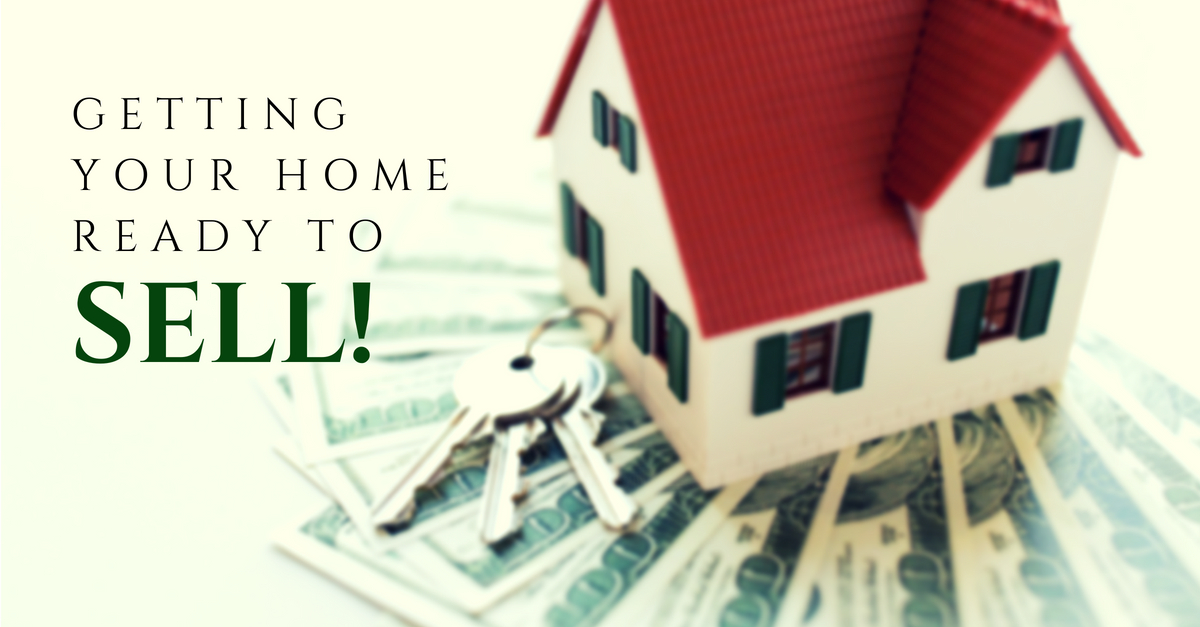 One of the biggest misconceptions of homeowners who are trying to sell their property is that they need a ton of money to improve its appeal to potential buyers. The truth is some ways can help make your home look better, and not harm the bank at all. Here are some ideas that can improve your chances when your home goes on the market:
Achieve a Stronger Curb Appeal
They say that first impressions last, and just like everything else, you only get one chance when selling a house. Potential buyers looking for their dream home typically give an average of 50 seconds for the home to impress them. Enhancing your curb appeal does sound like an expensive activity. It involves things like adding fresh mulch, decluttering your landscape, painting the front door, and changing light fixtures. With the right plan though, you can perform these to-dos to increase the appeal of your home from the outside – and they cost from $0 to $199: Sweep the area, especially the front part of the house. Add a nice doormat at the home's entryway. Make sure that entry light does not hang loose and look dirty. Paint the front door and caulk it if necessary. Remove all the weeds in your yard. If there are bald spots in the lawn, use a seed patch mix. If your mulch or rock areas appear messy and dirty, spruce them up by purchasing a few bags to match the existing material. Real estate agents have identified curb appeal as one of the top factors affecting a buyer's decision. It is crucial to tidy up every part of the house. Buyers hope to see green grass, weeded flower beds, and a clean entryway. It's subtle touches like this that help convince the buyer they're choosing a good home.
Cleaning and Decluttering – Like You Have Never Done Before
Home staging involves cleaning, and it is a no-brainer that a dirty home will not please anyone. It also suggests that you have not taken proper care of the entire property. You surely do not want them to think that way, so clean and declutter as much as you can. Now, we don't mean that everything has to go; you just have to clear the mess in our kitchen cabinets, closets, and pantry. These hidden sections are some of the places the buyers like to check. Cleanliness is vital because the buyers will see the home is well-cared for. Who would not want to see spotless and shiny doorways, ceilings, and floor corners? Plus, decluttering and cleaning the house can make the rooms look more spacious.
De-Personalize the Place
Take down your collection of movie posters, Russian dolls, and family photographs. As much as possible, aim to make the house a blank slate so that the potential purchasers can imagine themselves living there. Selling a house means you are ready to give it up, so keep everything neutral and remove yourself from the picture. During the showing, you may want to leave for a few minutes… and be sure to take your pets with you!
Painting the Walls
If your house has walls with bold colors, it could help to tone them down to a soft neutral color such as a light or medium beige. Paint can be your best friend when making your home's interiors appealing to the buyers, but it's got to look nice and neat. It's not necessary to paint each wall if you don't want to, especially if it's in good condition. Just be sure it looks appropriate once you've finished painting the other walls. If you have wallpaper, either remove it, or paint over it.
Stage Your Rooms
Home staging is crucial in which you highlight the best features of your house and downplay the faults if they have any. Both cleaning and decluttering are a part of this technique, along with adding some fresh flowers in the dining room and a bowl of fruit on the kitchen table.
Here are more ways for home staging:
Upgrade the towels in the bathrooms. Put new linens on the bed. Edit your furniture pieces and rearrange them, along with the items in your room to give the space a defined purpose. If your bedroom looks like storage, it's time to remove unneeded items. Work on the smell of your home as well, which means you should put in the effort to eliminate odors of pet, cooking, and others. There are many professionals who specialize in home staging. There's probably someone right in your area! If you have questions about home staging, or for recommendations, talk with your Realtor first. He or she will know who does a good job and who doesn't. Rely on their experience to help make selling your home a winning experience.
Rearrange Your Closets and Cabinets
Don't be surprised if buyers look in your closets. They want to see the size, not your stacked boxes. Be careful not to hide anything in your closet that you don't want to be seen, or things crammed in so that they come crashing out once the door is opened. Buyers are likely to open every door, so make sure your home is prepared for it. If everything is neat and organized, it shows that you take care of the house too.
Tidy Up Spaces
Clean up and organize your spice cabinet and pantry, and don't forget the space under the sink. . Stack dishes as neatly as you can. Coffee cup handles should face in the same direction. All the shirts in your closet should be hanged together, with their buttons closed, and are facing one direction. Shoes should be put away, or lined up in a designated spot. "Less is more" for serious buyers, which is why your home for sale should not be cluttered or full. Lighten the load and get things into a storage unit. Scale down to the basics and make each room look as clean and attractive as possible.
If you have a lot of books, get them boxed up and in storage early. Books can make for heavy lifting, and you don't want to do that all at once. Spread it out a little. Leave just enough items in each room for showings, and make sure buyers have space to move around. Put away keepsakes and trinkets.
Remove anything likely to distract the buyer away from the home. Also be sure the floor is clean and clear, so buyers find it easy to to navigate from one room to another. And if you have pets, don't let your buyers and their Realtor get stuck behind a locked doggie gate they're not able to easily open.
You can always seek the help of an expert to help show your home and get it ready for the potential buyer rush. Your neighborhood Realtor should be a good source of referrals for any professional home-improvement related help. However, if you genuinely want to save, you can do all this cleaning and decluttering on your own, or with the help of family and friends, saving yourself potentially thousands of dollars, and all while increasing your home's value. Now you're ready to sell!.